DIY IT!
MAC FIX+
Don't get me wrong, MAC Cosmetics is an amazing make up company who sells amazing products. But let me cut to the chase..
I would rather save some $$$ to buy something else other than spray!
MAC's Fix + is just glycerin and water. Glycerin is a humectant and can be found relatively cheap at any drugstore. As a skin care freak, I opted for the closet thing possible that wouldn't be harmful to my skin.
Aloe Vera!! ( And it's cheaper, it's in my garden ♥ )
If you use MAC's Fix+ to simply dilute your makeup, you wouldn't even need to use it. Water can do a good job at diluting make up.
Fix + is used for a lot of different things, to make eye shadow colors more vibrant, to apply glitter, some even use it as a refresher spray.
Here is a good example of the difference between using Fix+ and not using it.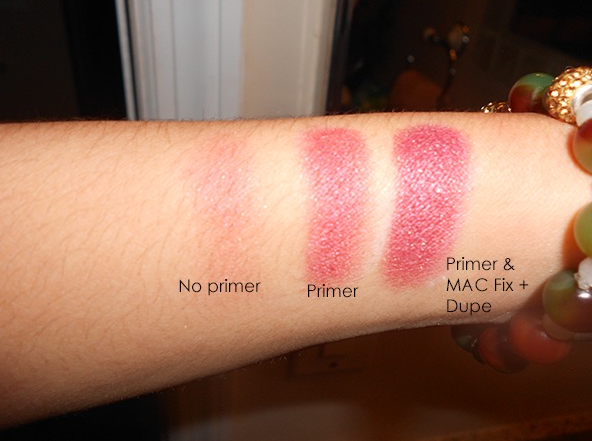 Ingredients used:
Water
Aloe Vera
Vitamin E Oil
Tea Tree Oil
Lavender Oil ( Note: Lavender Oil is a skin irritant. I do not recommend it for acne prone skin, skin prone to redness, sensitive or thinned out skin. Definitely use SPF as well.)
I used cheap
bottles
that I purchased at Target for 0.97 Cents.
I filled up most of it with water, and to my own eye I added each ingredient. The more Aloe Vera or Glycerin you add, the more sticky it can become. Shake well before each use.